COMING SOON! ~ November 1, 2018
Providence Performing ARTS Center
Bank of America ARTS SHOWCASE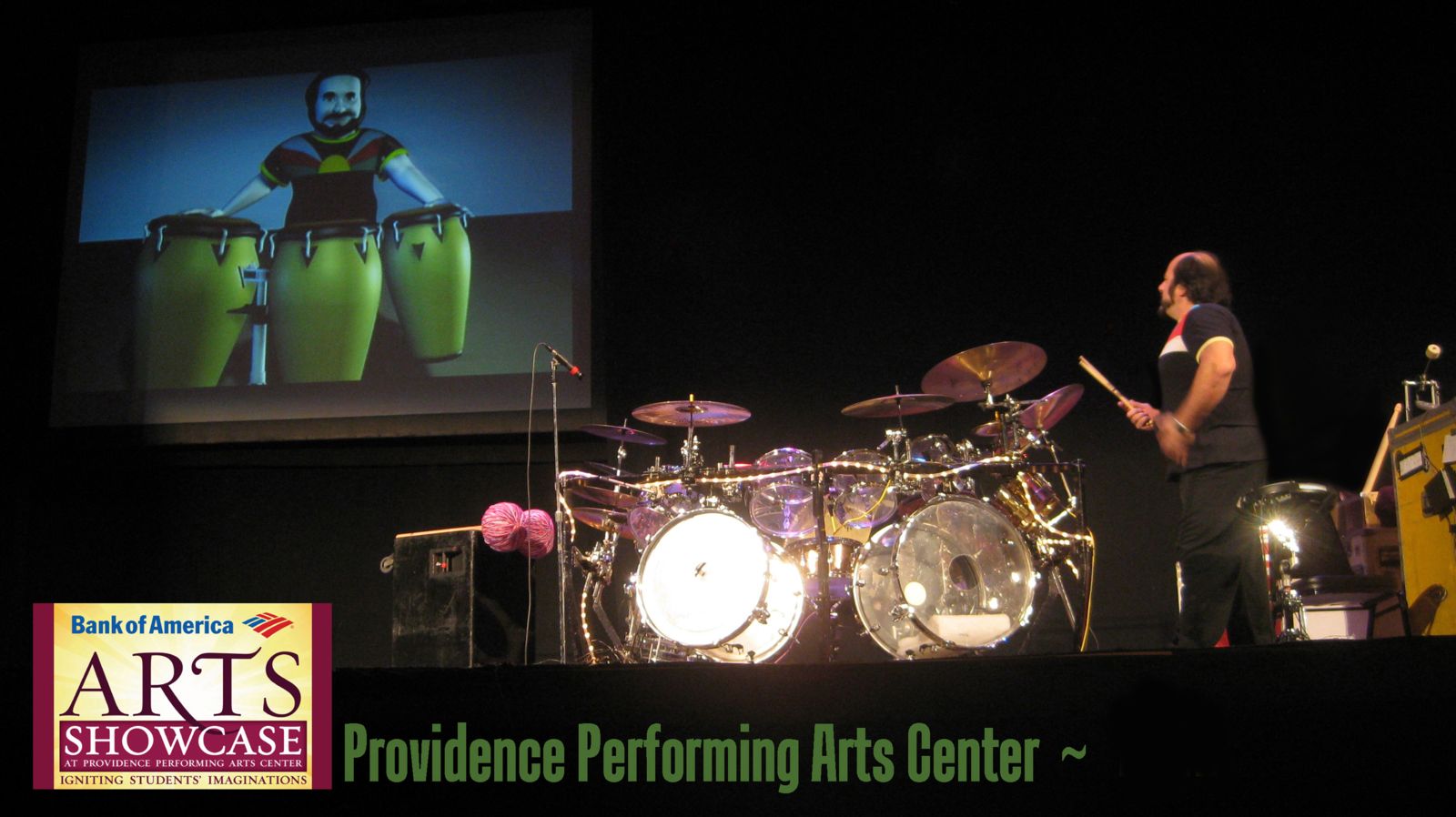 ***********************************************************************
COMING SOON! for RED RIBBON WEEK
Returning to McGee Middle School ~ October 31, 2018
Special Thanks to the Joseph Manzi Foundation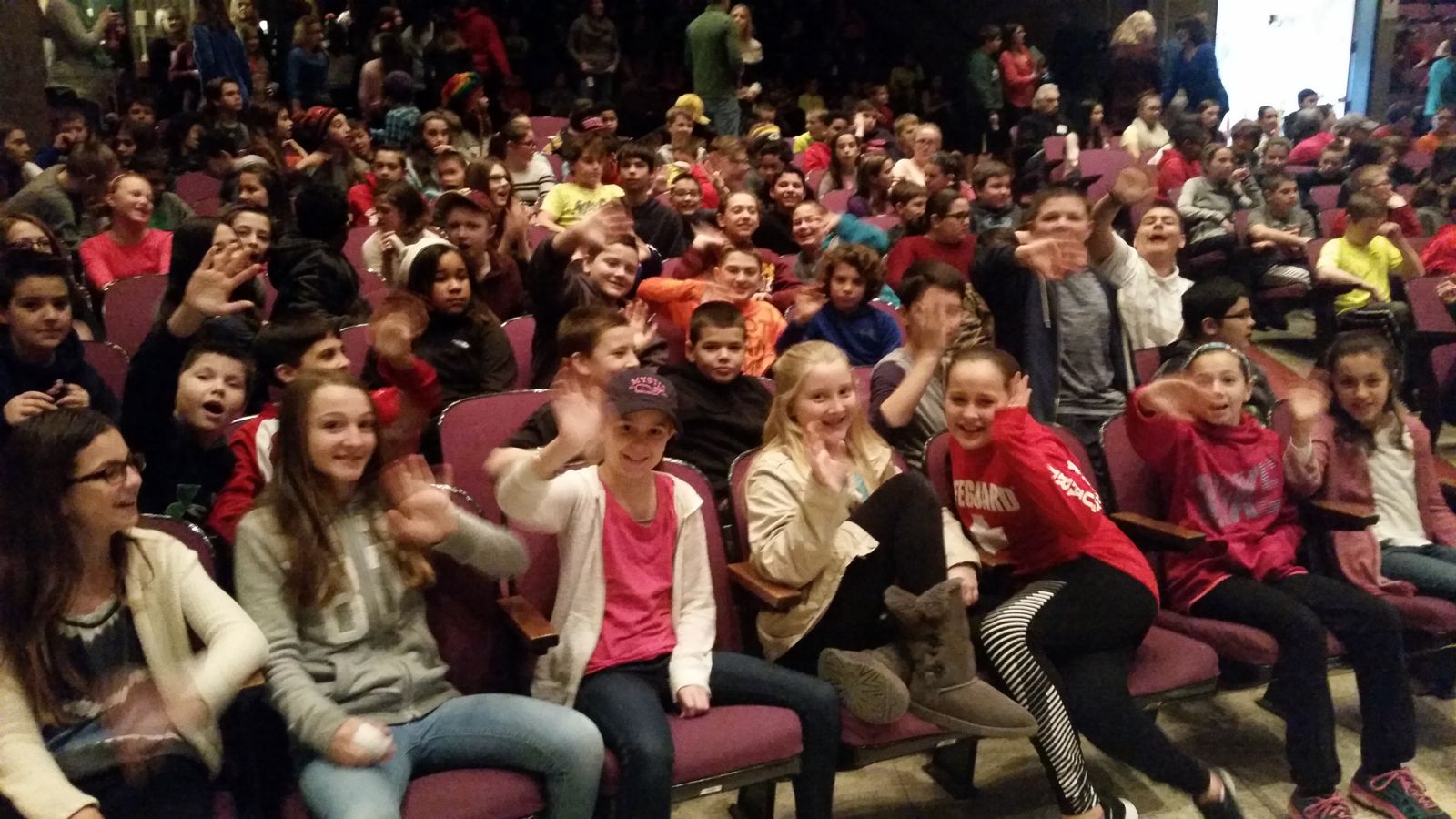 *******************************************************************
~ ROB THE DRUMMER presents AERODRUMS ~
THE WORLD Innovation Network "ETUDES for INNOVATION"
Chicage, IL September 26, 2018
"Invisible Drums" ~ Air-Drumming Without a Drum Set ~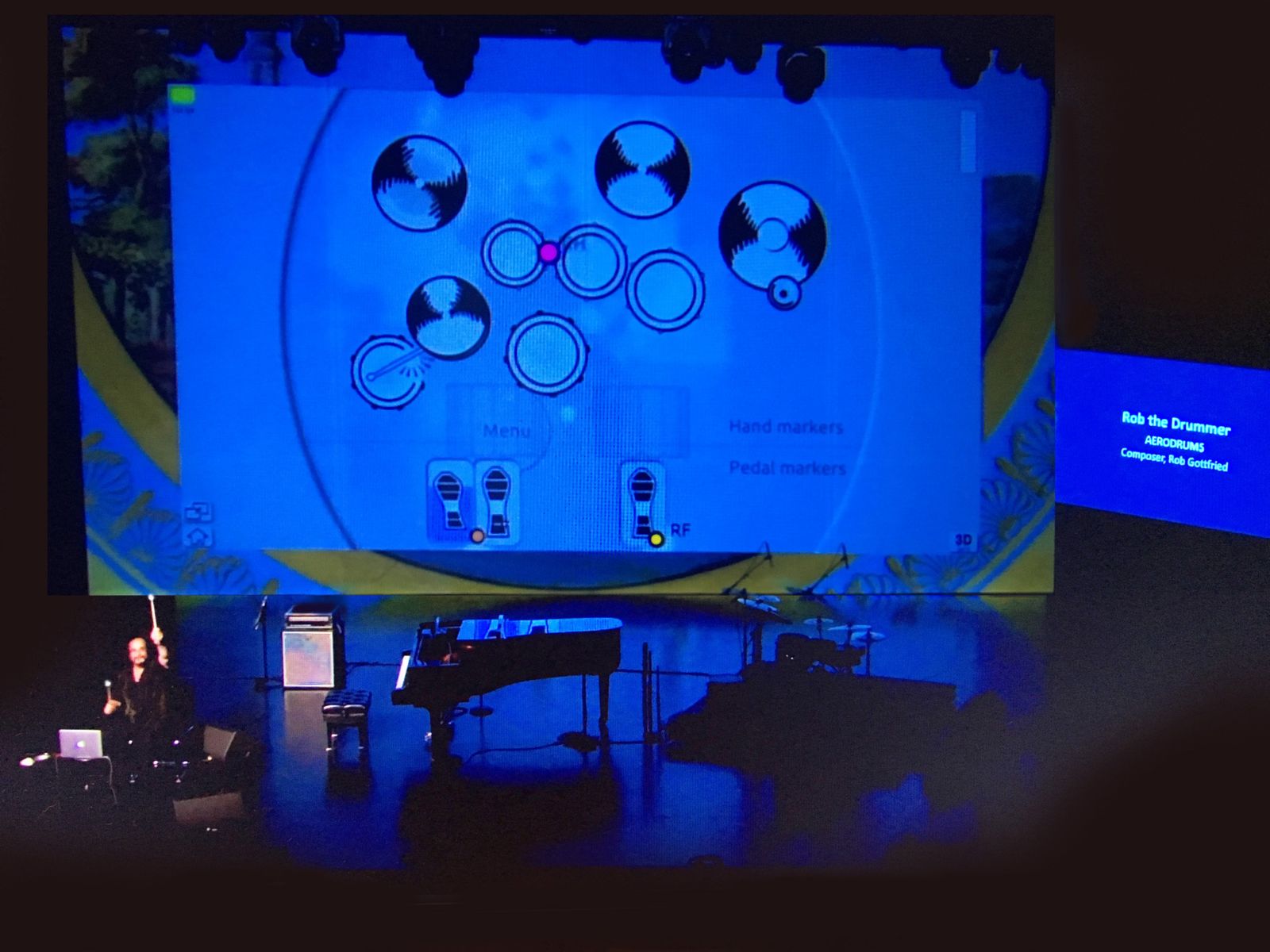 The World Innovation Network "Etudes for Innovation." The 90-minute informance is directed by the renowned Jeffrey Ernstoff, former Special Events Creative Director for Radio City Music Hall Productions. The World Innovation Network (TWIN), presents a 3-day annual Global Conference for innovators in diverse fields from around the World.
For this year's "Etudes,"AERODRUMS-- a timely and dynamic innovation-- is a featured highlight of the program, hosted by TWIN Exec Director, Northwestern U. Professor Robert C. Wolcott. The TWIN audience for this private presentation includes 300 key global innovators, many of whom are fostering state-of-the-art technologies. ROB is honored to be asked to open the Show with his performance!
**************************************************************************
Laurel Ledge Elementary School
January 12, 2018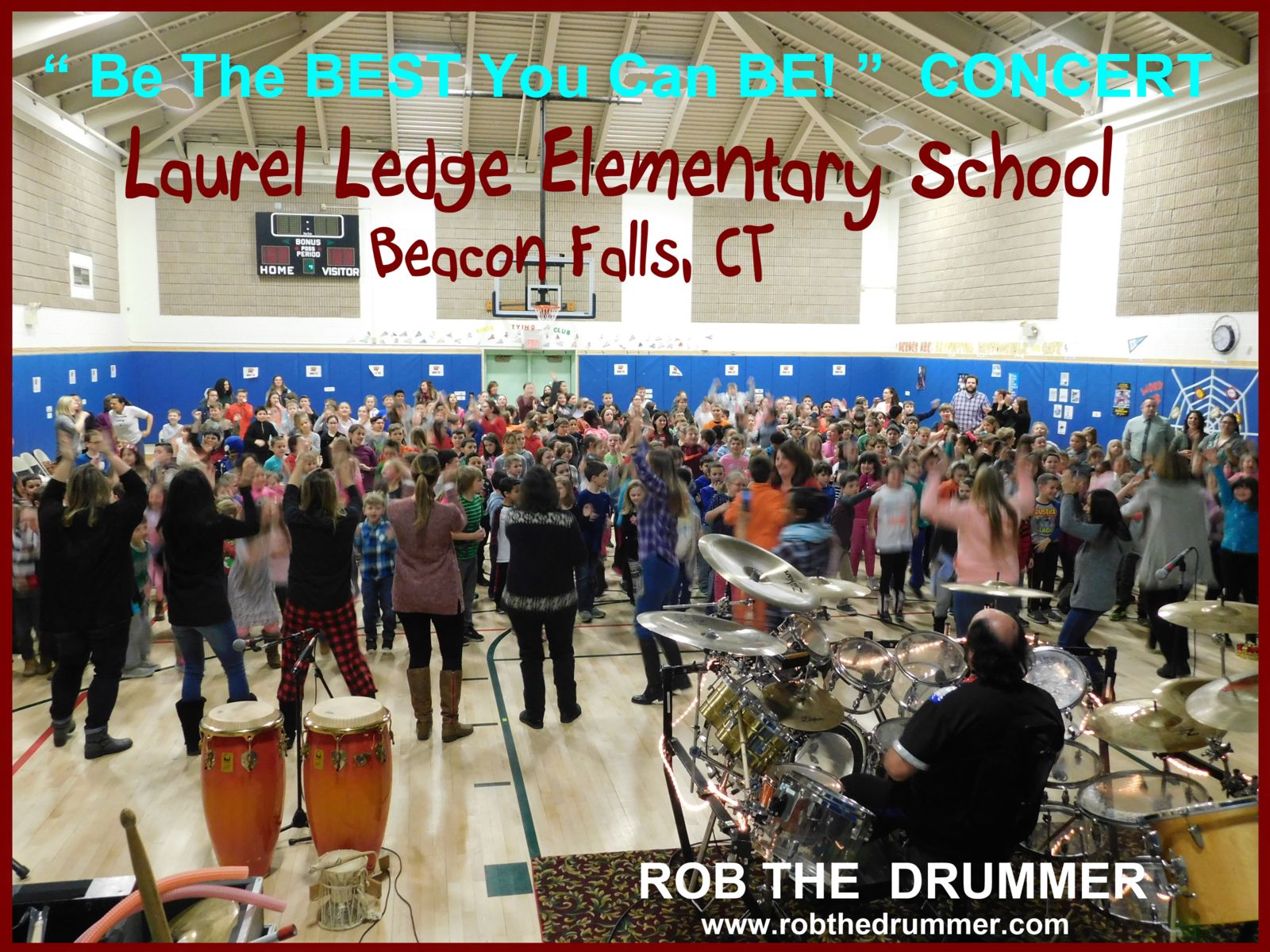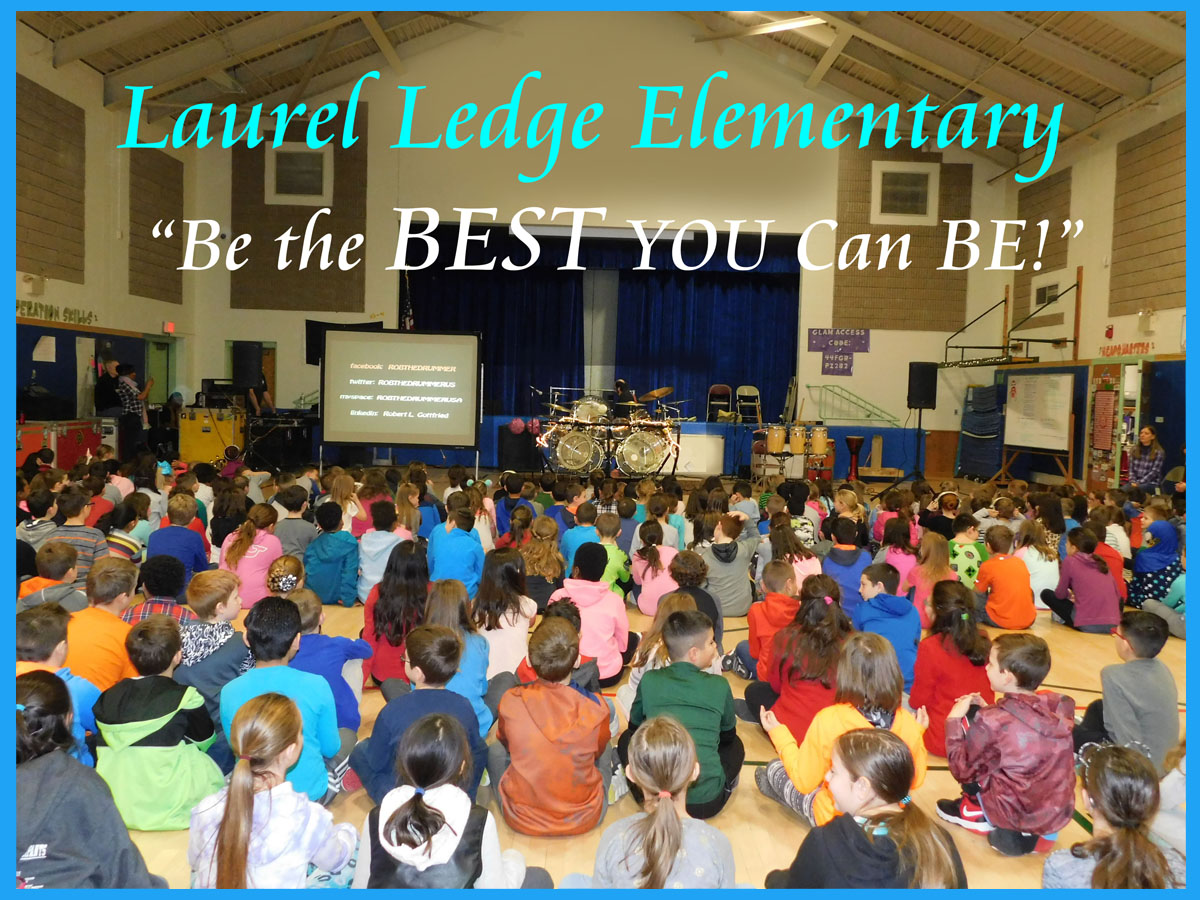 ****************************************************************
GREATER HARTFORD TOUR ~ MAY 18-25, 2018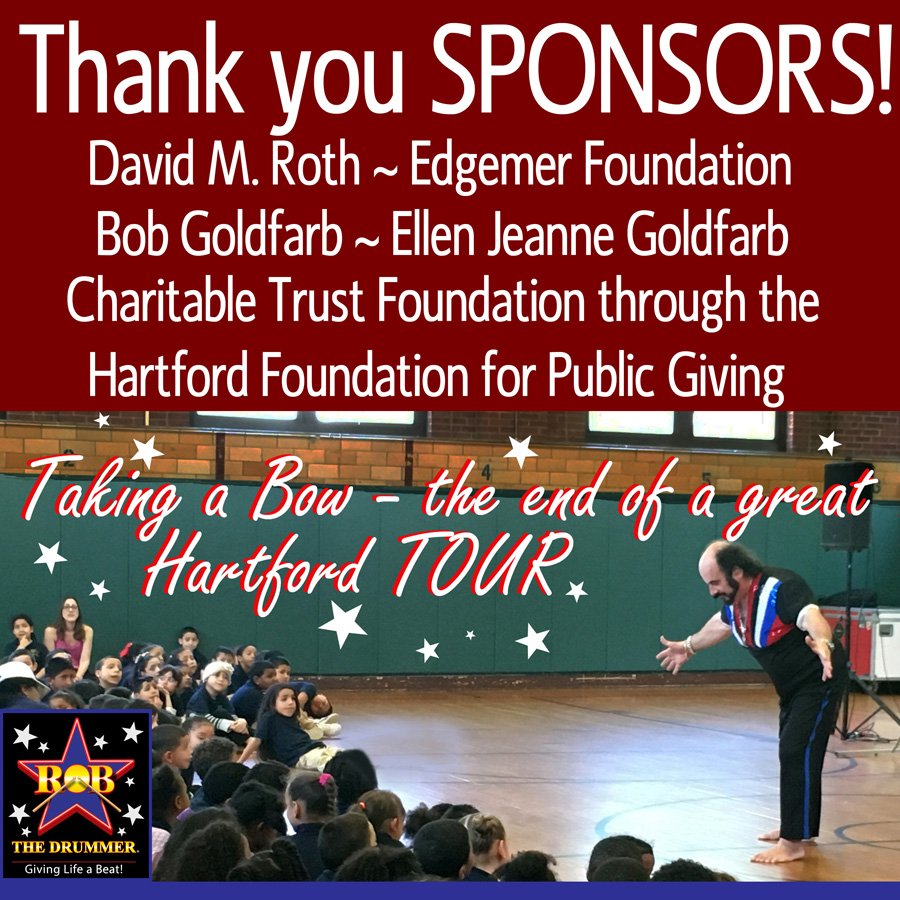 ************************************************************
December 11, 2017
NOTRE DAME HIGH SCHOOL CONCERT
Principal Notre Dame High School
220 Jefferson Street
Fairfield, CT 06825
***************************************************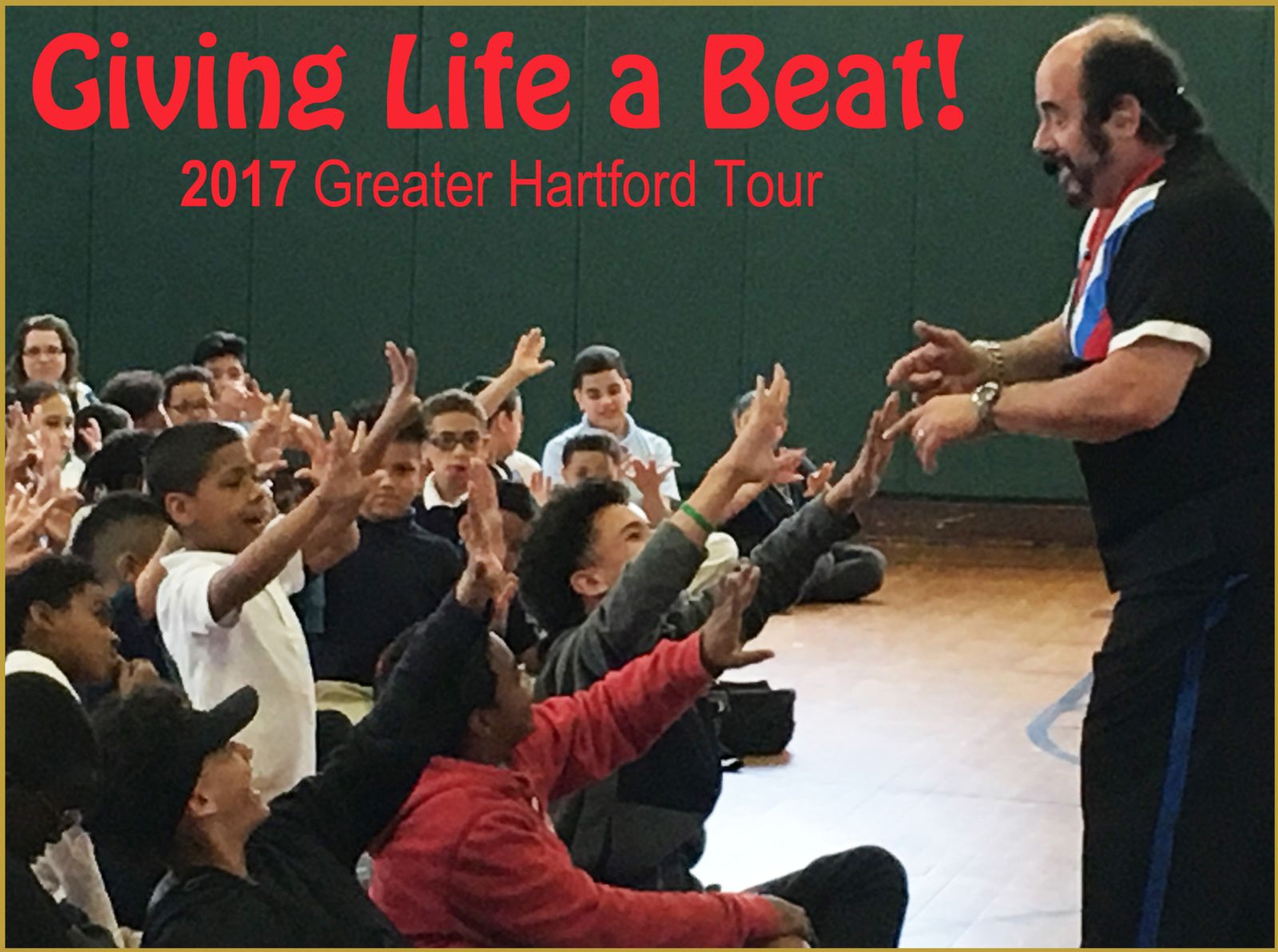 ***************************************************************************************************
GREATER HARTFORD, CT TOUR
May 22-26, 2017 ... We send a Special THANK YOU to the following SPONSORS -
David Roth, The EdgemerFoundation ~ The Hartford Foundation for Public Giving ~ Bob Goldfarb,The Ellen Goldfarb Charitable Trust Foundation
GREATER HARTFORD, CT Area TOUR ....Sedgwick Middle School West Hartford - Webster Hill Elementary School West Hartford - RAWSON Elementary, Hartford -
M.D FOX School, Hartford - WISH School, Hartford - SAND Elementary, Hartford - BURR School, Hartford - KENNELLY School, Hartford, CT
**************************************************************
February 27, 2017
L.E.A.D. (Law Enforcement Against Drugs) CONFERENCE
ROB THE DRUMMER to Perform for Officers!
HARRAH's Conference Center - Atlantic, City, NJ
http://saddlebrook.dailyvoice.com/police-fire/saddle-brook-police-chief-lead-dares-to-steer-schoolkids-from-drugs/623498/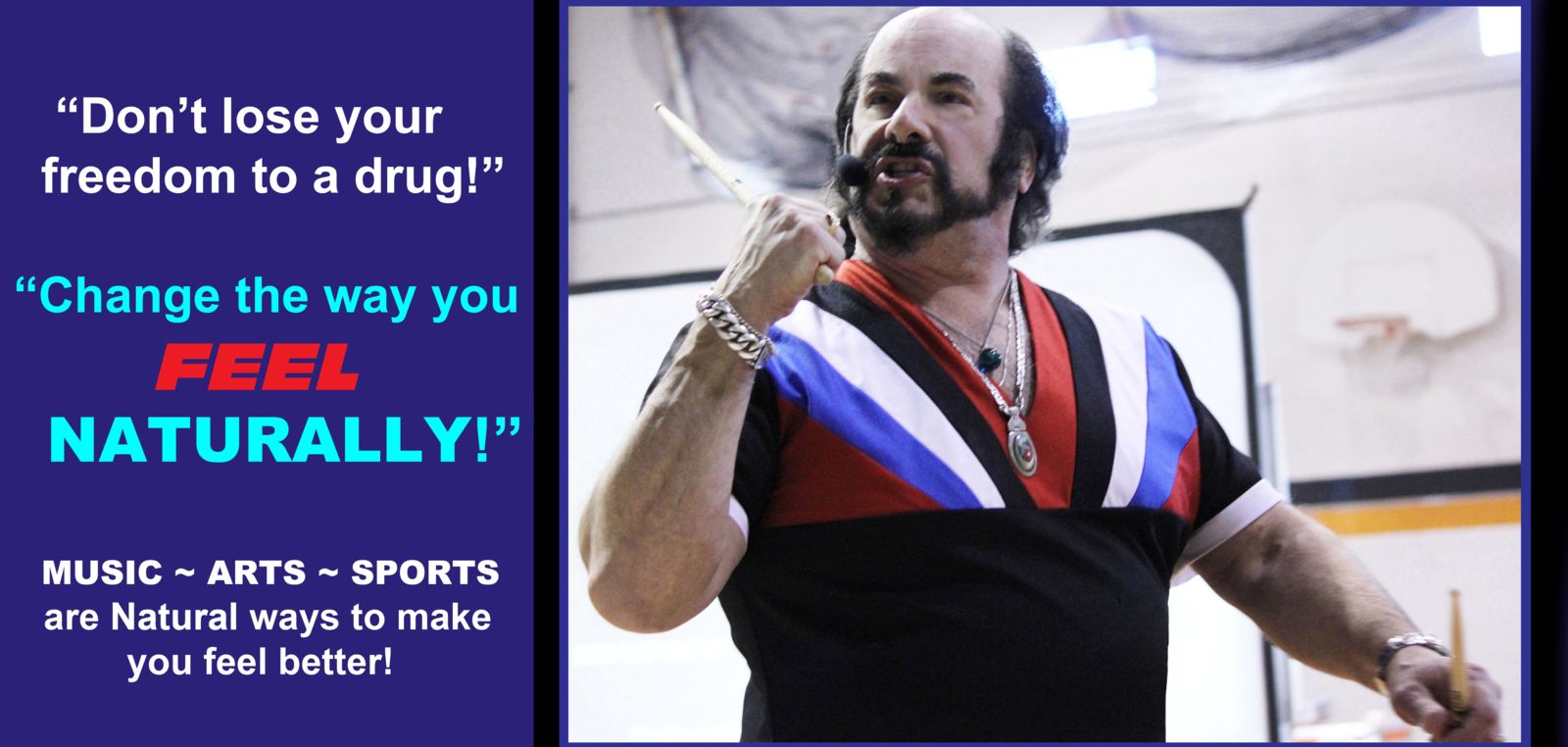 SADDLE BROOK, N.J. -- An anti-drug teaching program will be in every school in every county in New Jersey if Saddle Brook Police Chief Robert Kugler and other members of L.E.A.D. have their way.
They're already getting help.
Earlier this week, Residential Home Funding Corporation donated $10,000 to Law Enforcement Against Drugs (L.E.A.D.) as "a pledge to (its) commitment in tackling the heroin epidemic gripping the local community and surrounding areas."
"It is imperative to raise awareness of the heroin epidemic in Parsippany and donate to the necessary cause of fighting against drugs," said Thomas Marinaro, president of RHFC, a 15-year-old correspondent mortgage banker.
L.E.A.D. is trying to fill the gap left by the demise of the D.A.R.E. program in New Jersey following a curriculum dispute and legal battle.
"Our traditional role in the fight against drug abuse was to aggressively enforce and prosecute offenders," said Kugler, the L.E.A.D. chairman. "Although this role is still our responsibility, a greater emphasis is to educate our society, especially our youth, on the dangers and perils of drug abuse.
"Arrests and incarceration, although sometimes necessary, is just a revolving door for many and a drain on our police and prosecutorial resources," the chief told Daily Voice. "Our emphasis needs to to be on preventing them from getting involved in drug abuse activities before they even think about it."
L.E.A.D. is the only charitable law enforcement-related organization utilizing proven effective K-12 curricula in New Jersey, organizers say. It looks to demonstrate the health, social, legal and short-term consequences of using tobacco, alcohol, marijuana, inhalants or any other illegal drug.
The officers working the program in the schools hope to become role models while building trusting and supportive relationships with youngsters and their families.
Communication, confidence, assertiveness, refusal strategies and other resistance skills are discussed and practiced in role-play exercises.
They also discuss the development of positive friendships, peer pressure and "the art of avoiding risky situations," while examining the role of self-pressure in decision-making exercises."
The added benefit, of course, is having armed, trained policy officers protecting the children.
"Our physical presence provides protection for the children while they are in school and our team building events foster a healthy and lasting partnership that transcends the school environment," said L.E.A.D. Executive Director Nick DeMauro, who was D.A.R.E. of NJ's CEO for 17 years.
L.E.A.D.'s New Jersey affiliate will be holding a statewide training conference at Harrah's in Atlantic City from Feb. 29-March 2.
*****************************************************
RED RIBBON WEEK - October - 2016 Rochester, New Hampshire Schools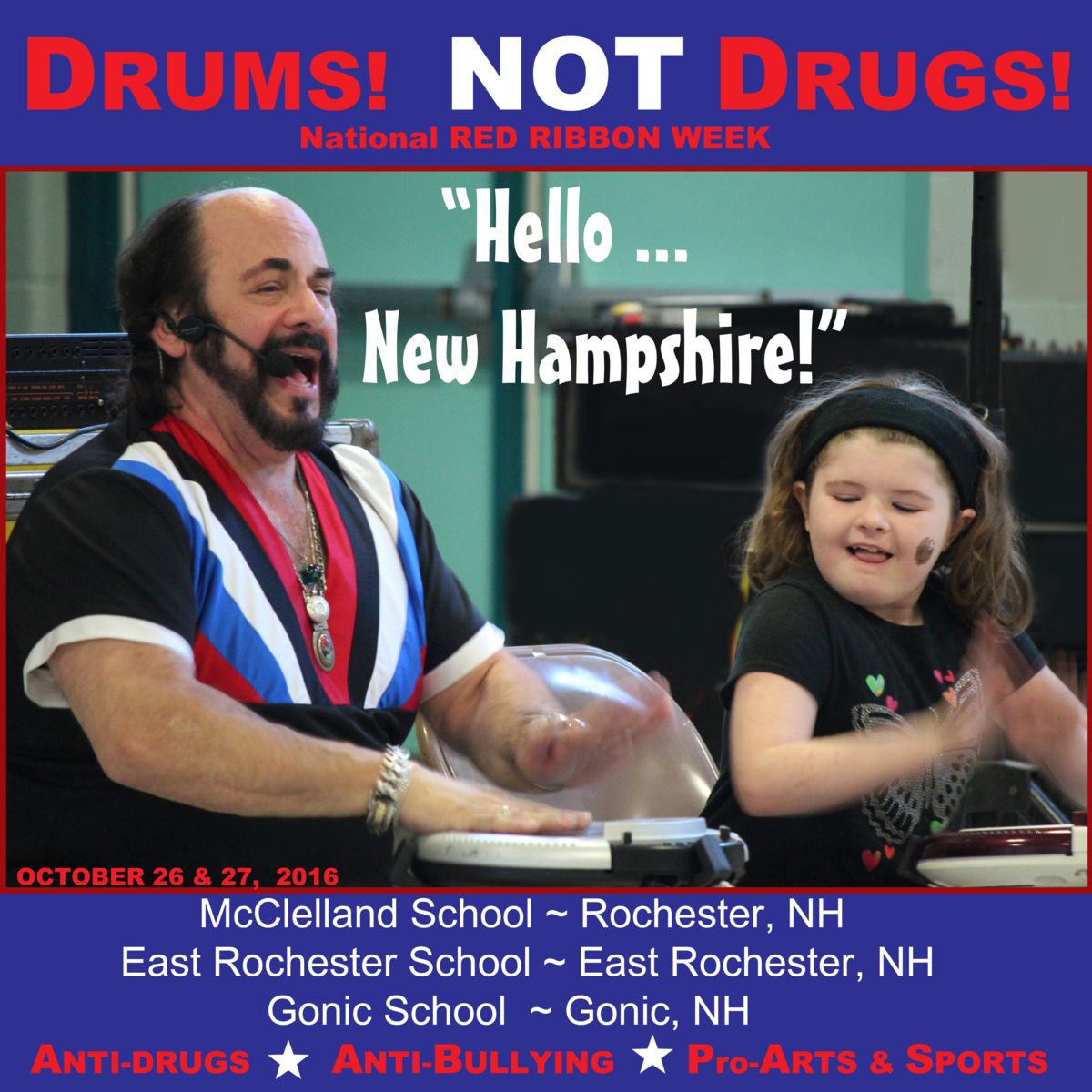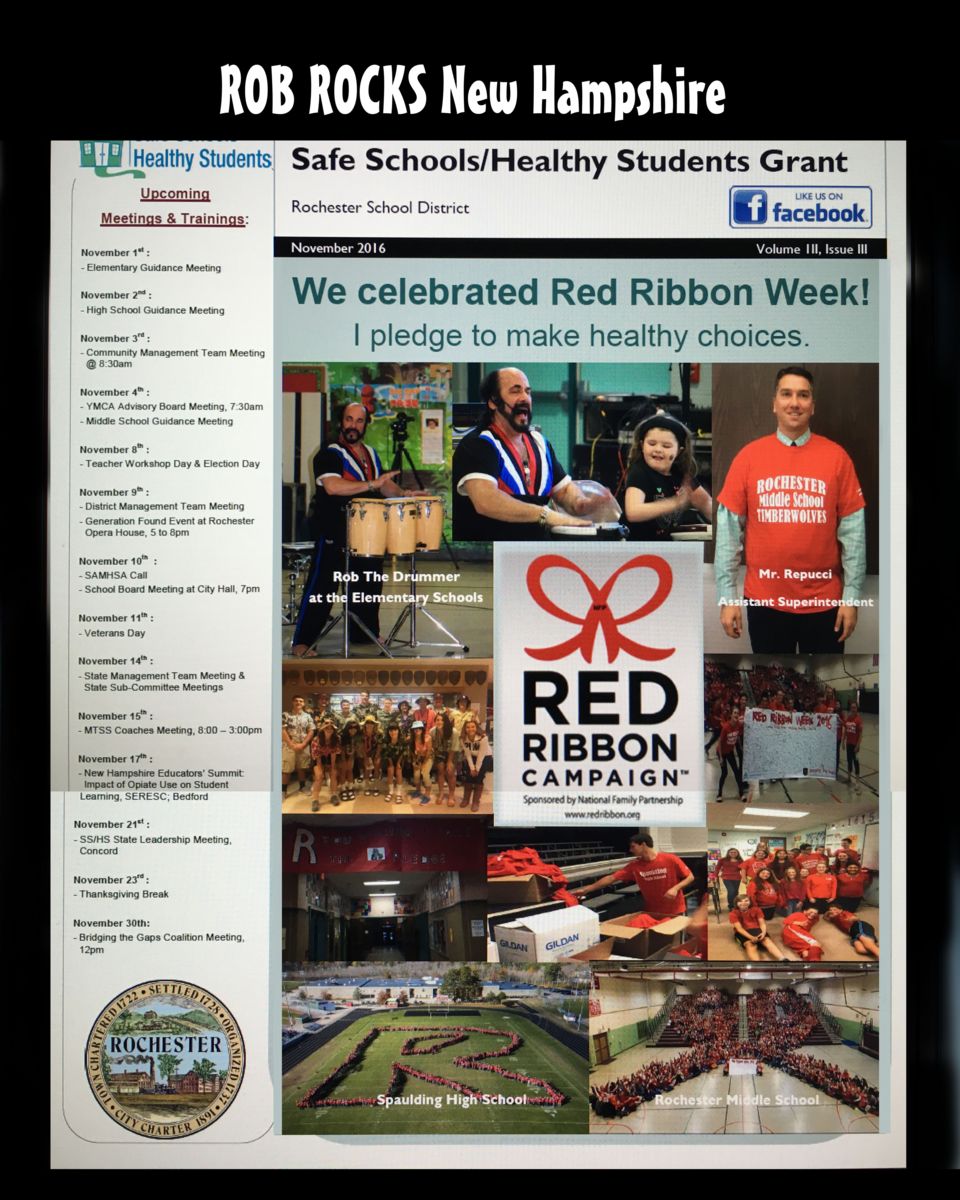 2016 MICHIGAN TOUR ~ February 22 - April 1
The BEAT GOES ON!! ROB THE DRUMMER's "Be the BEST You Can Be!" Concert Tour is rocking Michigan! Hosted in schools across the state for more than 20years, this motivational presentation is generously sponsored by Ann Arbor residents, Dr. Roger Newton and Coco Newton through their Esperance Family Foundation. Named an Ambassador for anti-racism, anti-bullying, anti-drug, pro-arts, pro-sports, and high self esteem, Rob Gottfried is a dynamic humanitarian. He has offset suicides, has catalyzed an autistic child to speak his first words, created special moments that have changed children's lives, and has motivated many thousands of Michigan citizens. Rob brings his inspirating message to schools and to inmates at juvenile detention centers all over Michigan. His goal is to become an International Ambassador for Children.
"The 2016 ROB THE DRUMMER ~ "Be the BEST You Can Be!" Michigan Tour kicked off the week of February 22nd in Traverse City, and will be touring throughout Michigan through the first week of April. For more than 20 years, Rob Gottfried, has traveled to our state bringing his Anti-Bullying, Anti-Drug, Pro-Arts, Pro-Sports, and life changing messages through his drum show to schools (K-12), prisons, the "Not Just For Kids" program at the Michigan Theater and other venues. For most schools he visits, his show is the only outside event that they ever experience. The Michigan State Troopers volunteer to help organize his tour every year from scheduling, escorting, and coordinating with the schools. We have numerous testimonials from students, teachers, administrators and parents about the impact of his messages having changed lives, and cases where he has actually saved lives. The ROB THE DRUMMER Michigan Tour is sponsored by the Esperance Family Foundation which focuses on the following principles: human potential, social justice, health, and the environment."
Dr. Roger Newton and Dr. Coco Newton ~ ESPERANCE FAMILY FOUNDATION